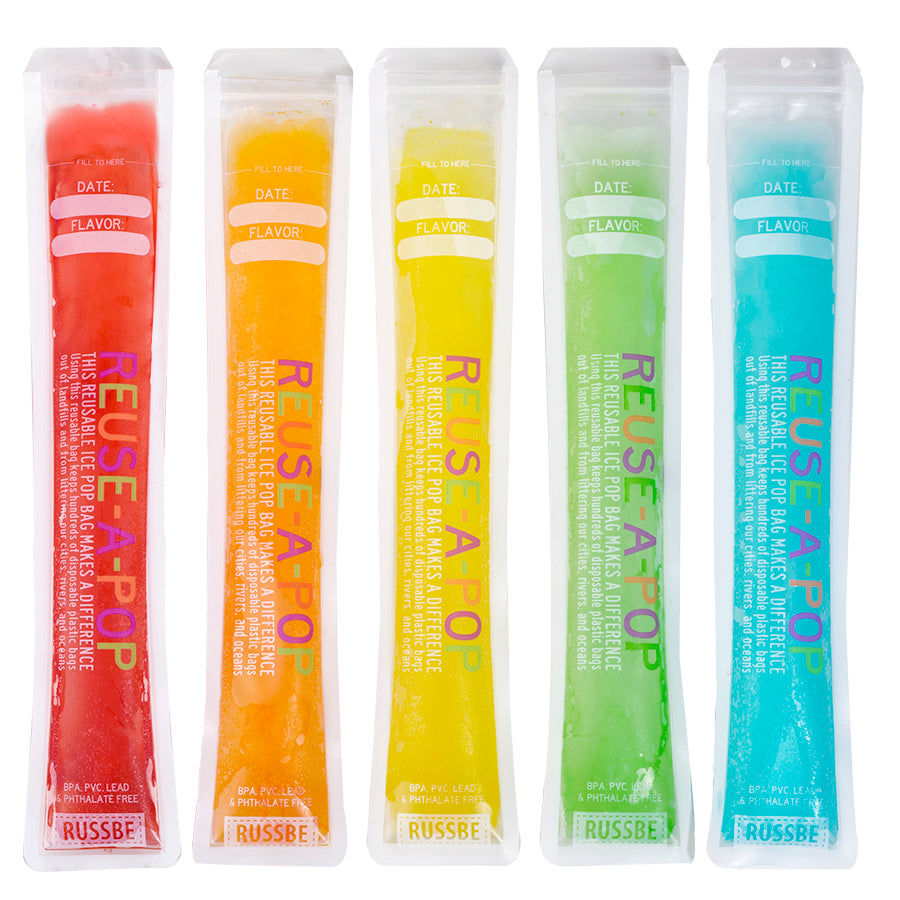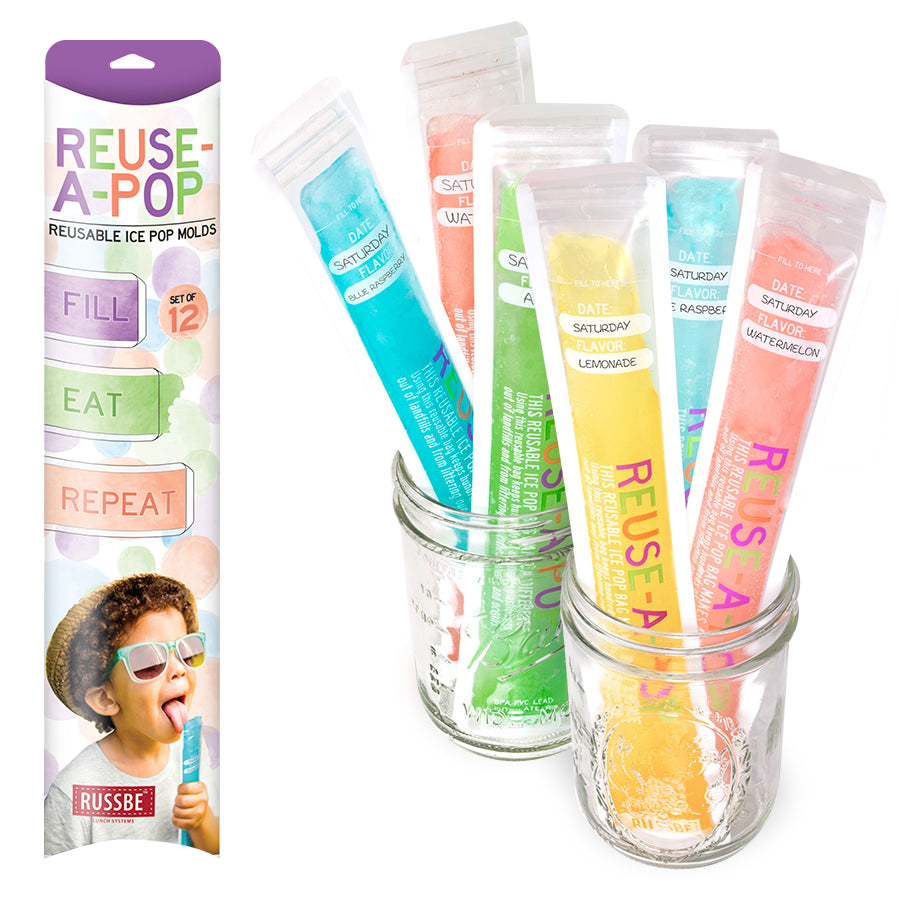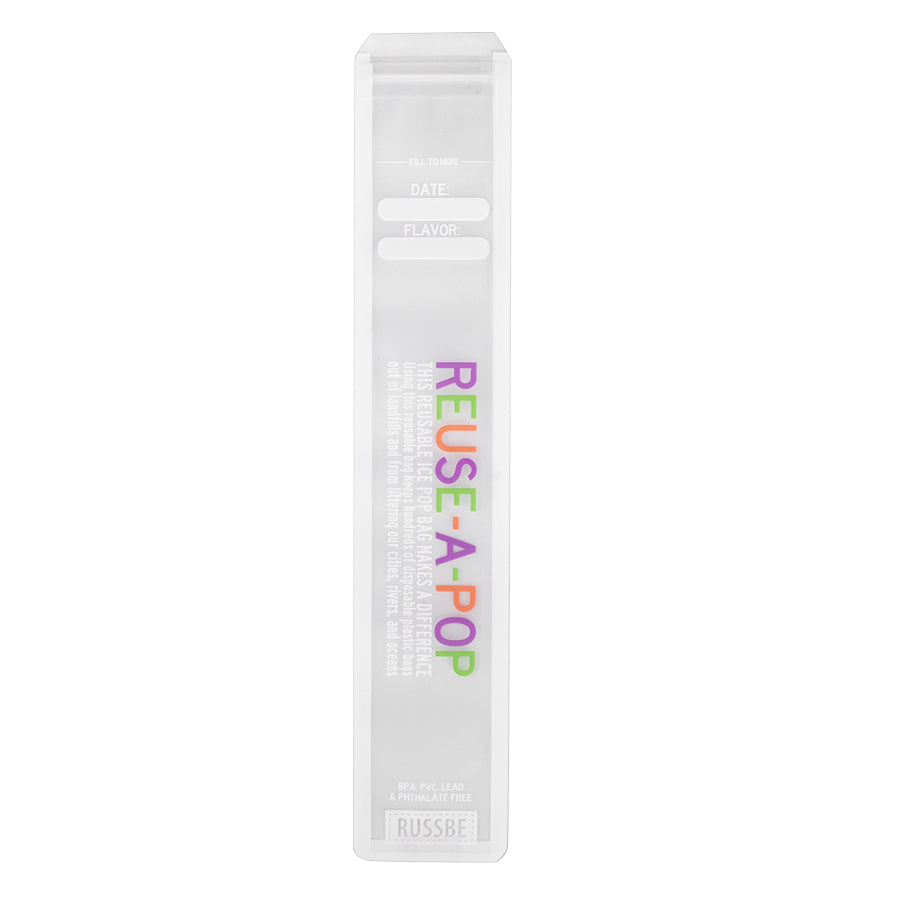 Reusable DIY Popsicle bags, Set of 12, Reuse-a-Pop
REUSE-A-POP:

 
A simple solution for creative, mess-free snacks
These reusable and versatile bags are perfect for creating your own frozen juice pops, fruit and yogurt smoothies and other fun-filled treats. Ideal for after-school snacks or parties, our durable, freezer-safe REUSE-A-POP bags allow you and your family to experiment with creative flavor combinations. The zipper seal ensures worry-free creating with no messy leaks or spills. Use the built-in label to write your REUSE-A-POP flavor and date on each easy-to-clean bag. This convenient design is also perfect for toting nuts, dried fruit, popcorn, granola, or cereal.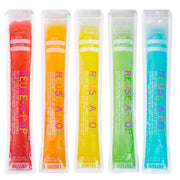 Reusable DIY Popsicle bags, Set of 12, Reuse-a-Pop