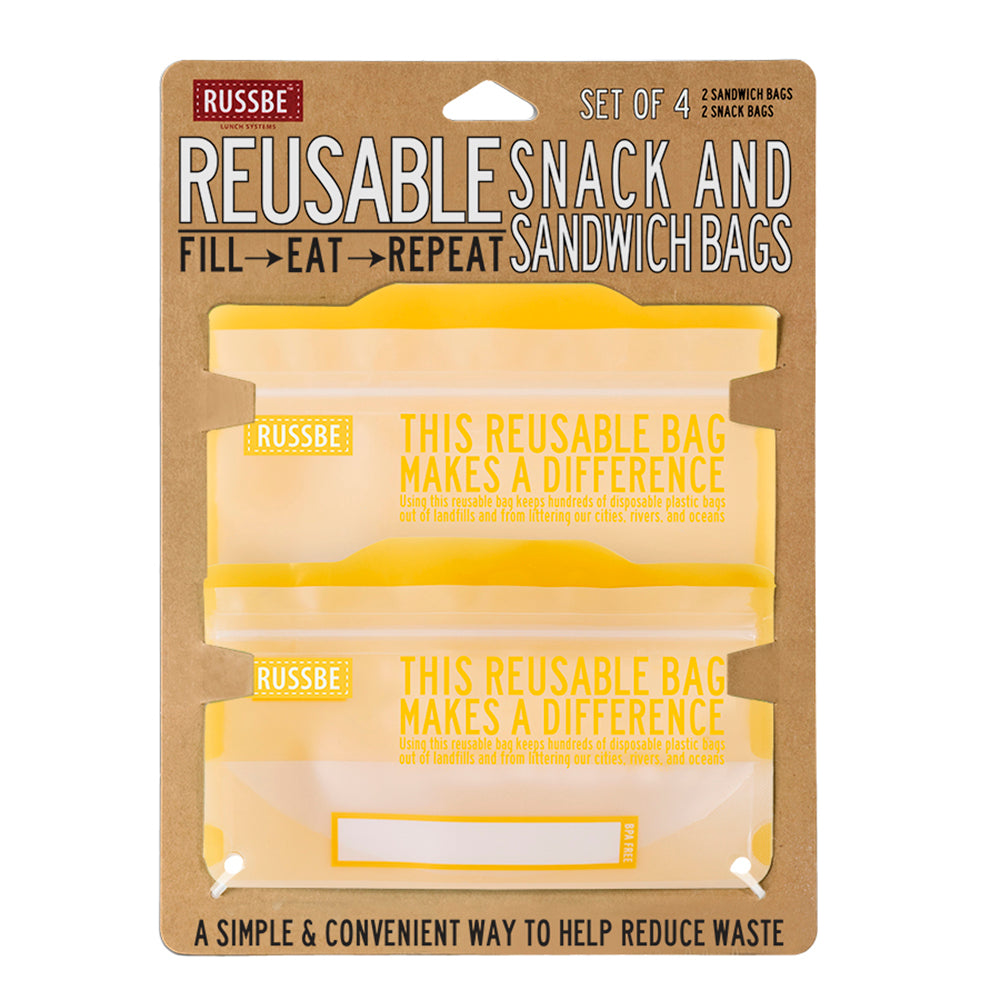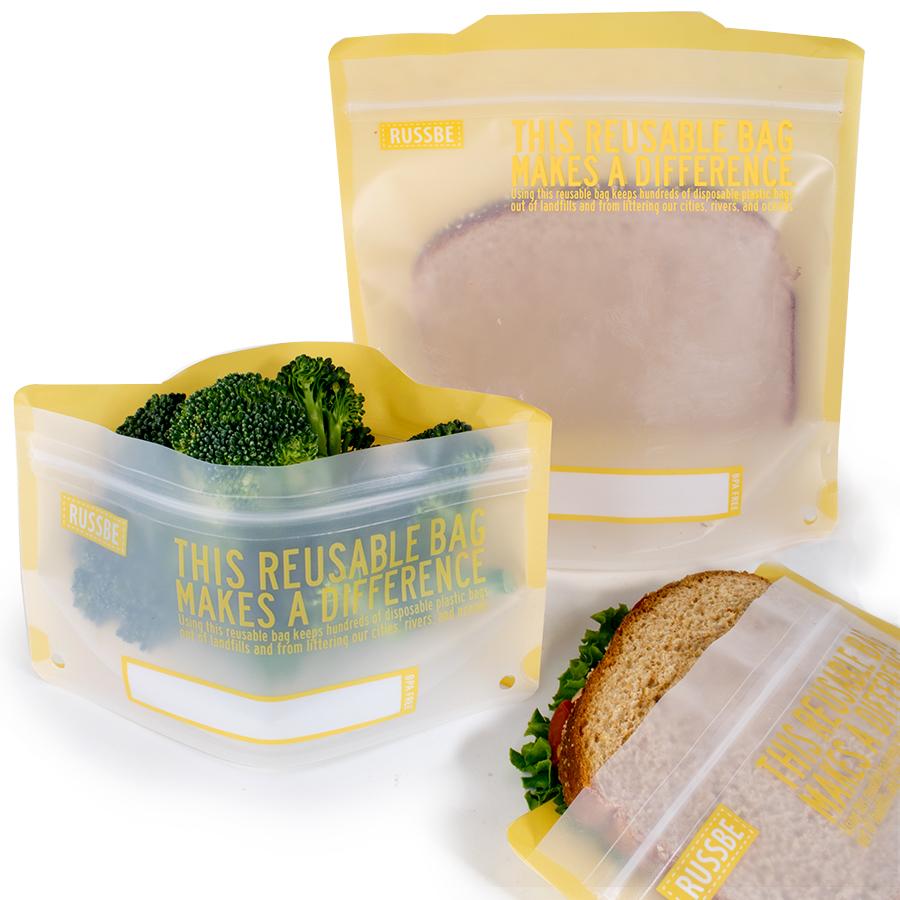 Statement Reusable Snack and Sandwich Bags, Set of 4, Yellow
Snack and Sandwich Bags: Washable, durable, and completely reusable!
Just like all Russbe products, our stylish snack and sandwich bags are resilient and reusable. Along with our trendy, fun prints, these bags are durable with reinforced seams and a locking seal to keep your family's foods fresh. Our gusseted, standup design ensures a mess-free snack/meal experience. And because our eco-friendly bags are completely free of BPA, PVC, latex, and phthalates, you can snack happy, knowing you're making a healthy choice for you and your on-the-go family.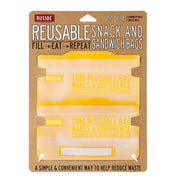 Statement Reusable Snack and Sandwich Bags, Set of 4, Yellow